Glimpses of Meridian, Mississippi
---
Meridian, MS is a small town located in east central Mississippi not far from the Alabama state line - in what some like to call the "toenails of the foothills of the Great Smoky Mountains". While that may be stretching things a bit - it does strongly convey the rolling hill terrain of the region. Meridian sets in a bowl shaped depression that often protects it from the ravages of severe weather - though not always - downtown Meridian was near flattened in 1906 by a tornado that destroyed much of the business district just north of the railroad tracks. Meridian has a long, long relationship with the railroads - it is no stretch to note that Meridian owes it's birth to the railroads - as the junction of the Mobile and Ohio Railroad - and the Southern Railway of Mississippi was originally known as Sowashsee Station - was renamed "Meridian". Over the years - Meridian became the cross-roads and interchange point for as many as five railroads. Today - three freight railroads operate here - Norfolk-Southern running along the I59 corridor; Kansas City Southern running along the I 20 corridor; and Meridian's own short-line - Meridian and Bigbee operates between here and the paper mill on the Tombigbee Water Way - along with numerous small industries along the way. Amtrak runs through twice each day with one north bound and one south bound run between New Orleans and Washington, D.C. Obviously - there is a lot "Railroad" here in Meridian - many glimpses are of things "railroad".

Glimpses is NOT a tour of Meridian - there is no attempt to "cover" Meridian here - just the unusual things that pop up now and then. There are many other sites that "do the town" covering the more conventional things - such as the Dentzel Carousel, Dunn's Falls, the Riley Center, Bonita Lakes and the Temple Theater. We've listed some "tour sites" at the bottom of this page if that's what you're looking for.

This site will be permanently "under construction" - as I'll be adding things as they come along - and I get time. Y'all come visit every-so-often -- just might be something new added since your last visit. If not - we'll just sit a spell - visit and enjoy life here in the "Queen City".
---
Getting Around Glimpses:
Each picture below represents a "section" (with one or two exceptions that are noted) - just click on each picture to get to that page. Each page has a complete "set" of pictures for that section.
Most recent updates:
February 4 & 5th, 2012
Celebrating 40 years of passenger service -
Amtrak's 40th year Anniversary train
has toured the country with displays and memorabilia
of it's history, it's current operations and future plans.
Four old pictures of the KCS business train addred to Trains 1
(OK - technically - it's:
Soule' Live Steamfest
QueenCity Railfest
and Fall Meeting of the
Carousel Organ Association of America
So what's easier to say - the above? or MeridianFest 2011?)
---
Trains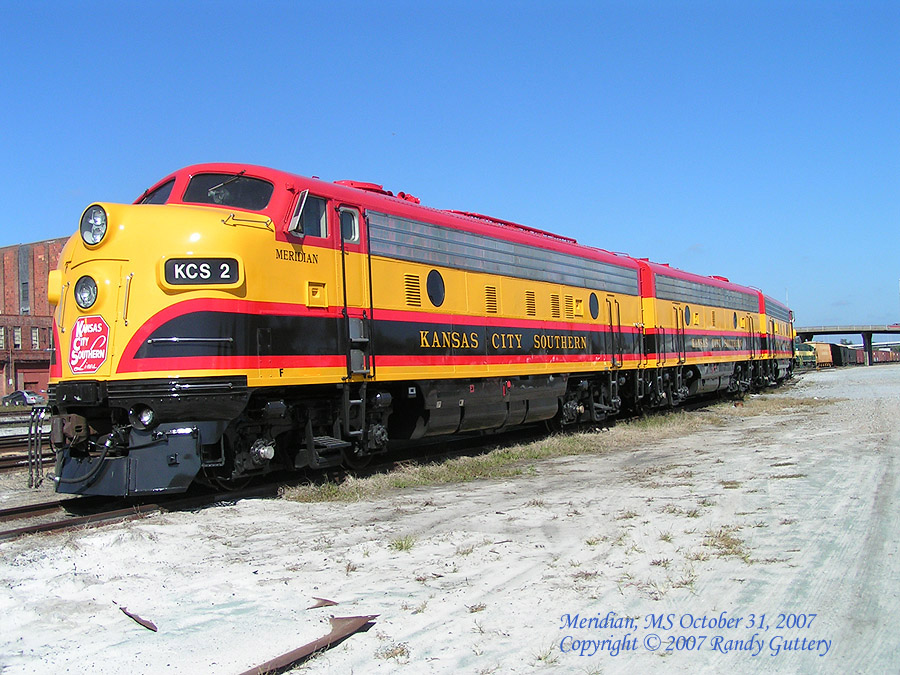 ---
---
Planes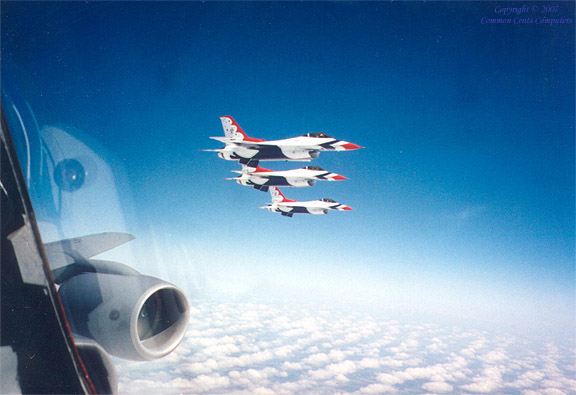 ---
Steam
This includes both November 3, 2007 and November 1, 2008
---
Trains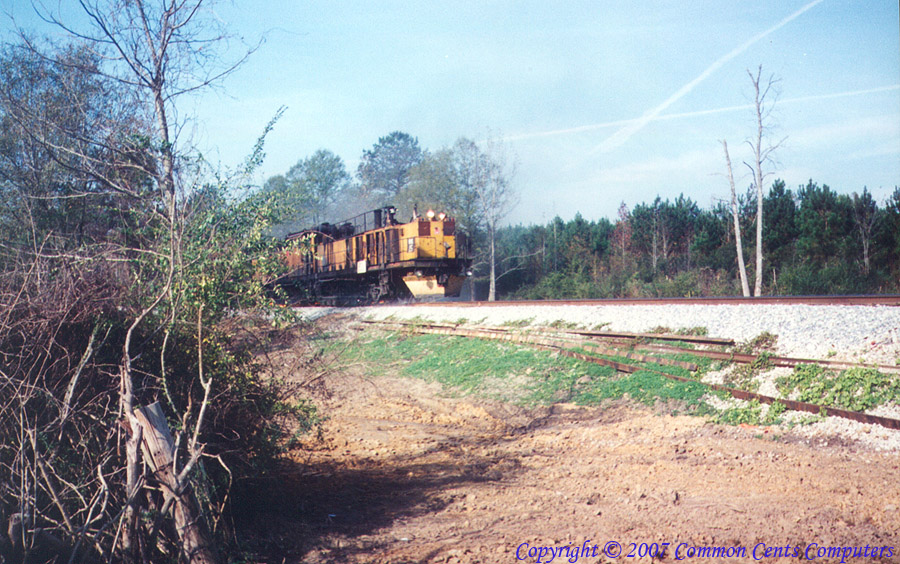 ---
Planes - Part 2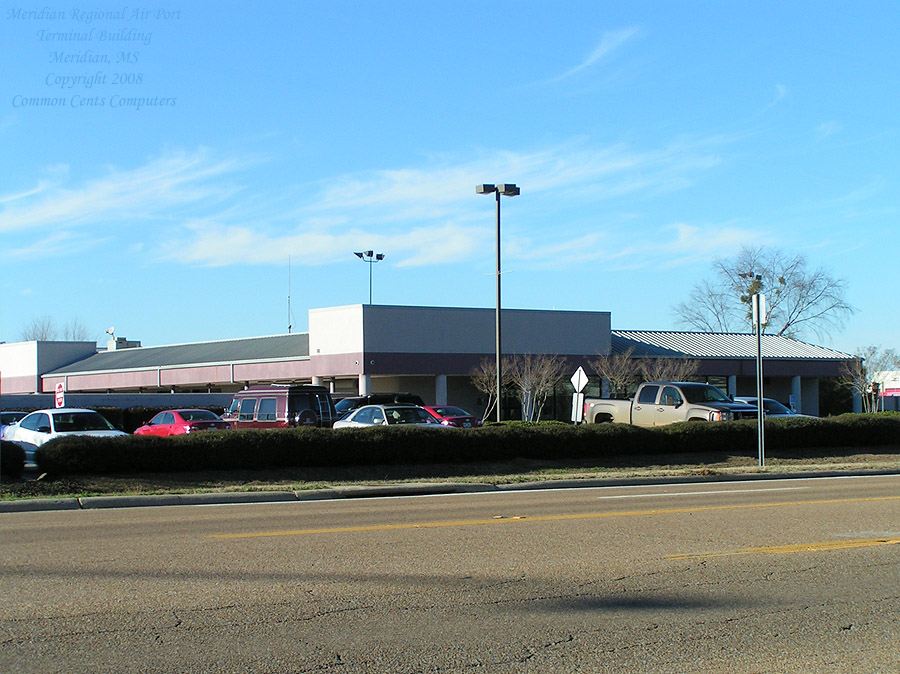 ---
Stuff - Part 1
Snow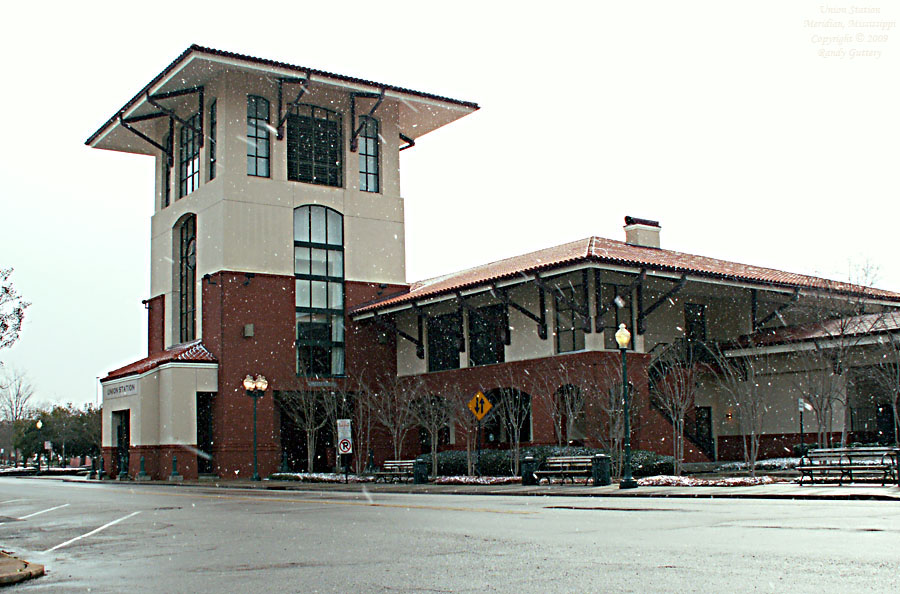 THIS is NOT supposed to happen here - this is, after all - the "Sun Belt" -- and not this time of year -March! (click for more...)
---
Stuff -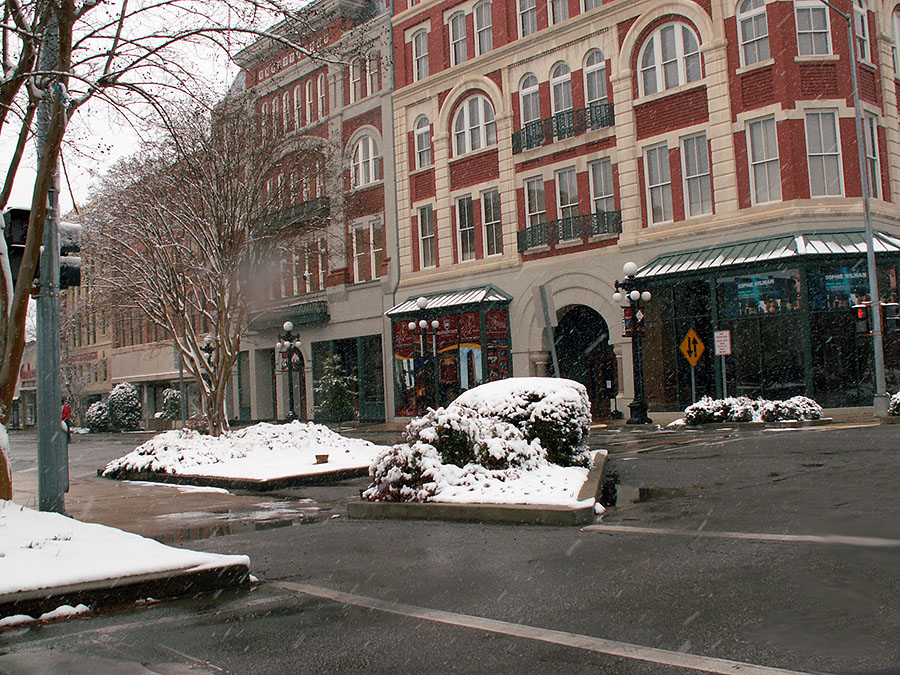 Here we go again! With a once every 20+ years snow storm!
Seriously - it doesn't usually snow here. Honest.
But this storm breaks the trend - and turns this usual "sunbelt" railroad town into a white railroad town!
---
Trains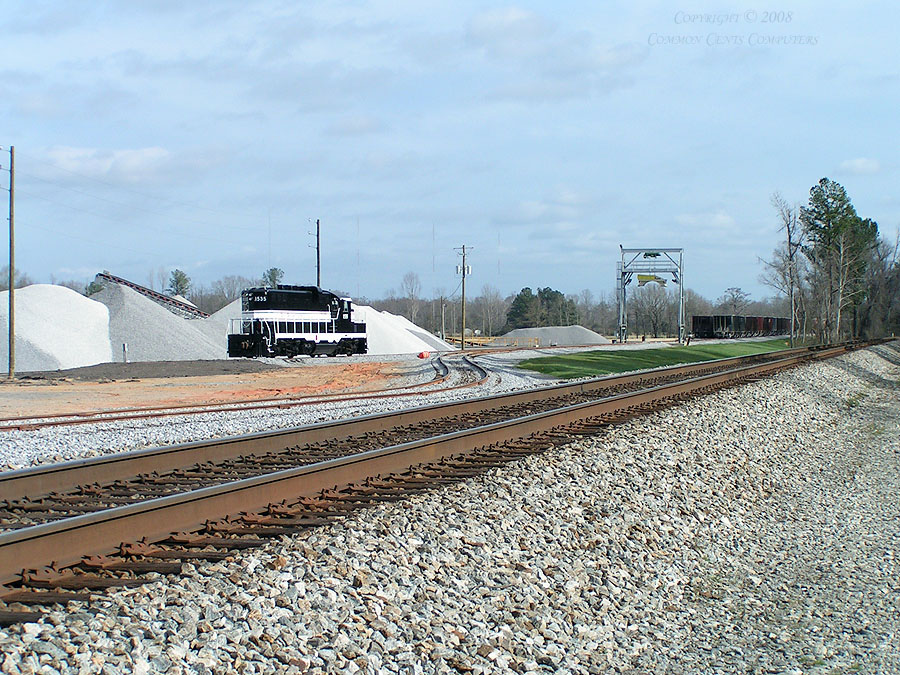 ---
Planes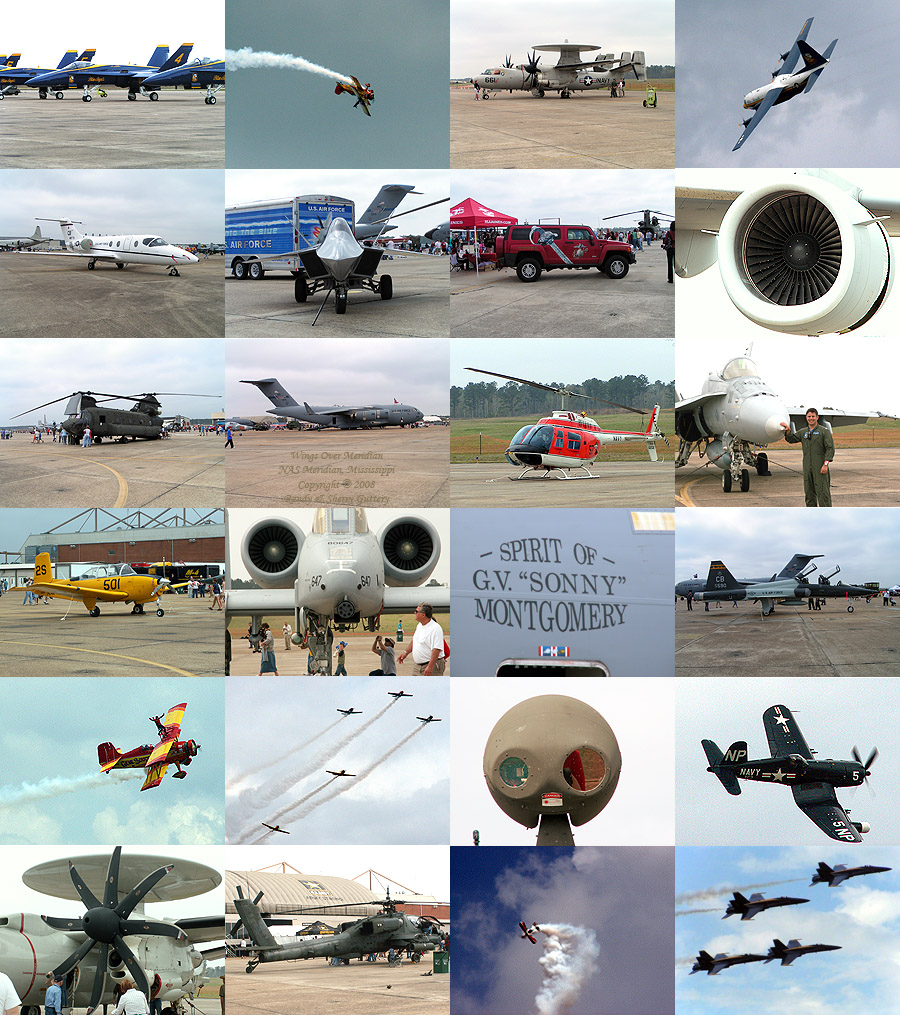 ---
Trains
May 10th, 2008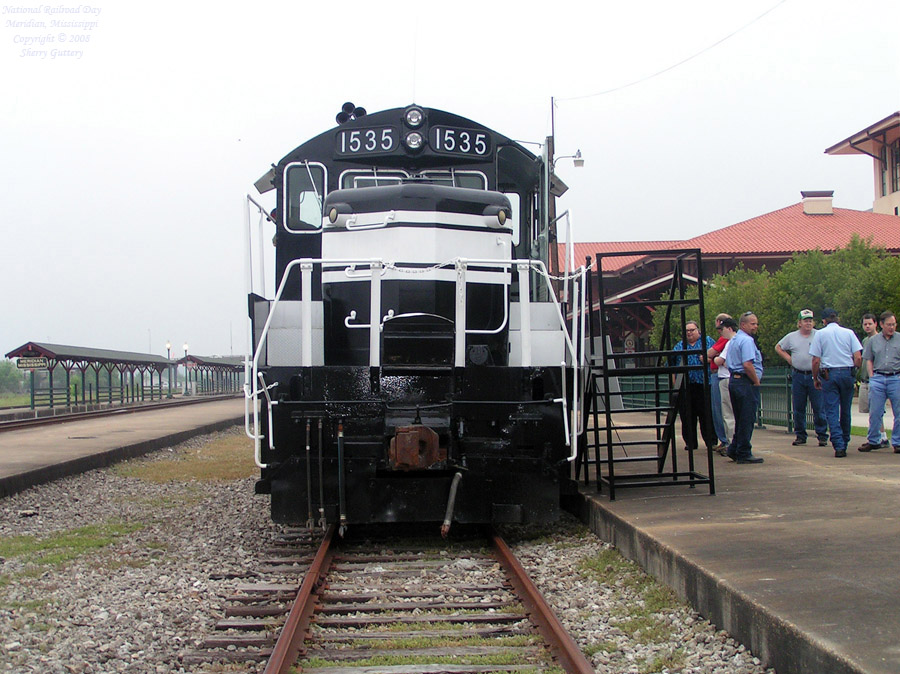 ---
Steam
November 6 & 7th, 2009
and
Trains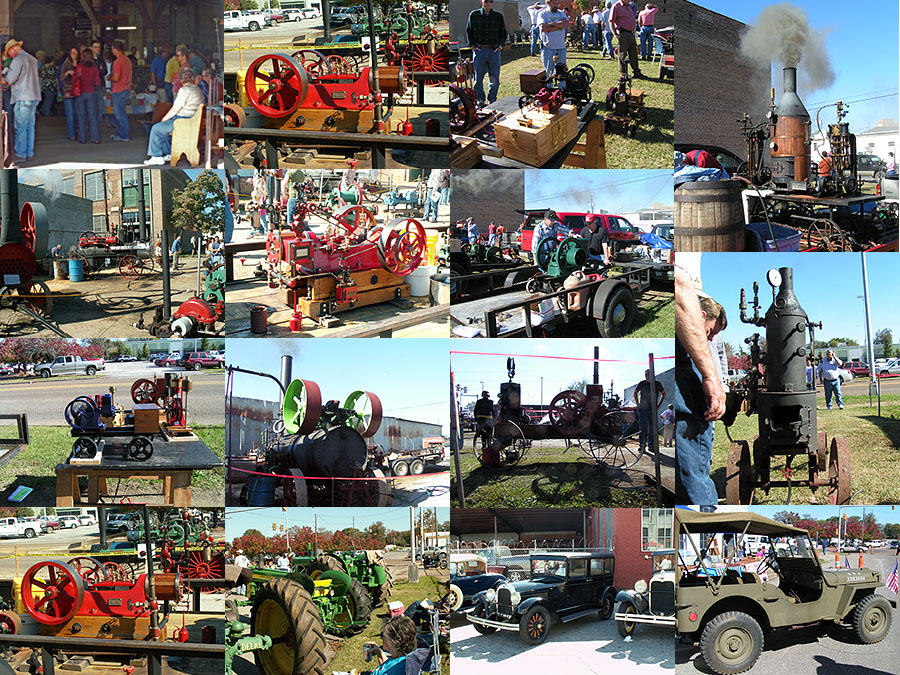 ---
Planes
Veterans Day November 11, 2009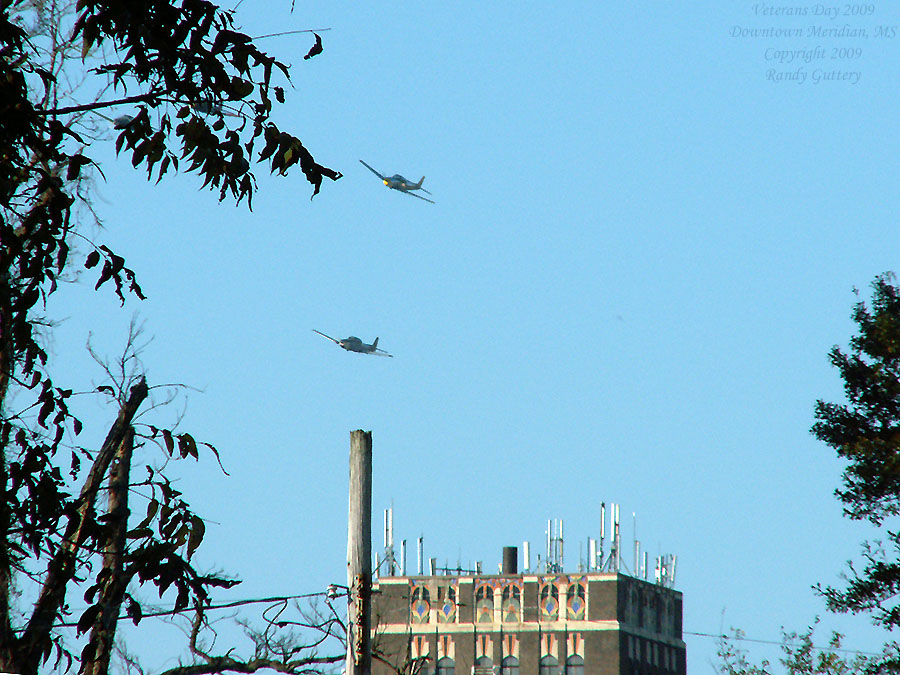 ---
Planes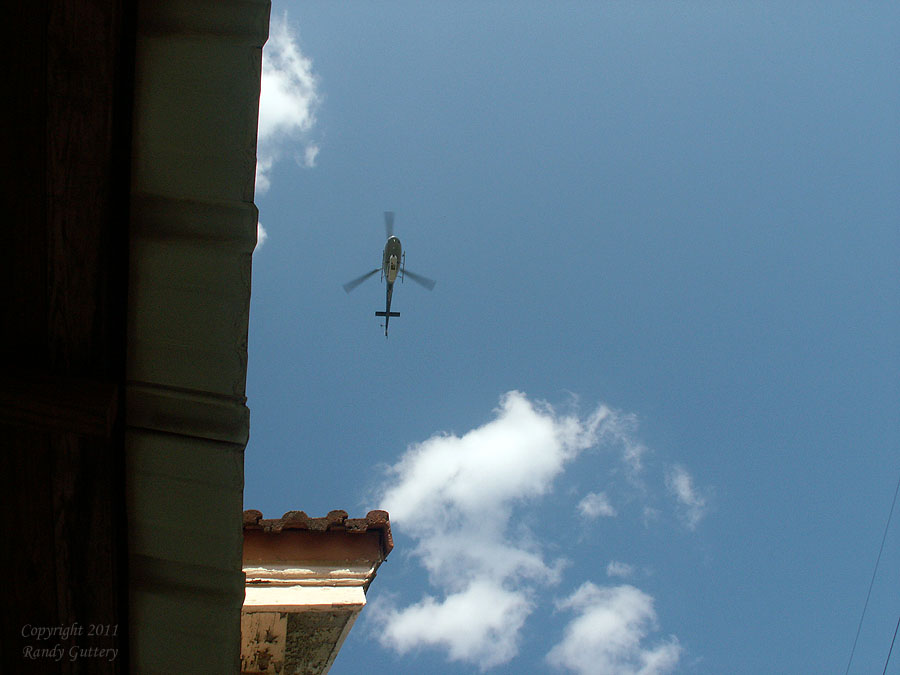 Being so close to the airport - with several different wings flying in and out - air traffic is normal. But sometimes something new shows up...
---
Steam
November 5 & 6th, 2010
and
Trains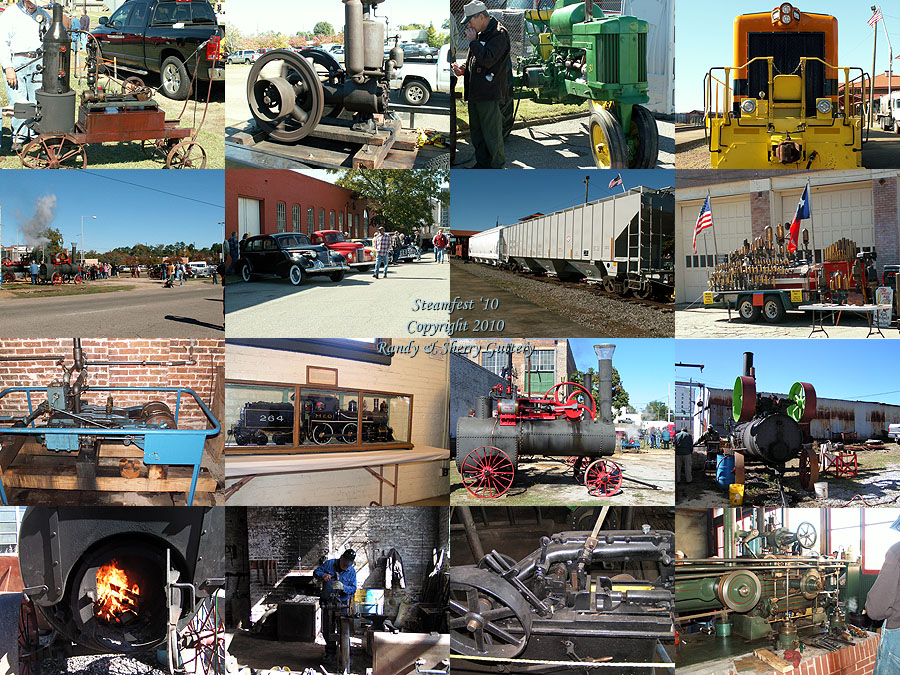 ---
Who stole the Pole?
Came home after a service call -
and noticed "nothing"
where a 100 foot utility pole was just a couple of hours earlier...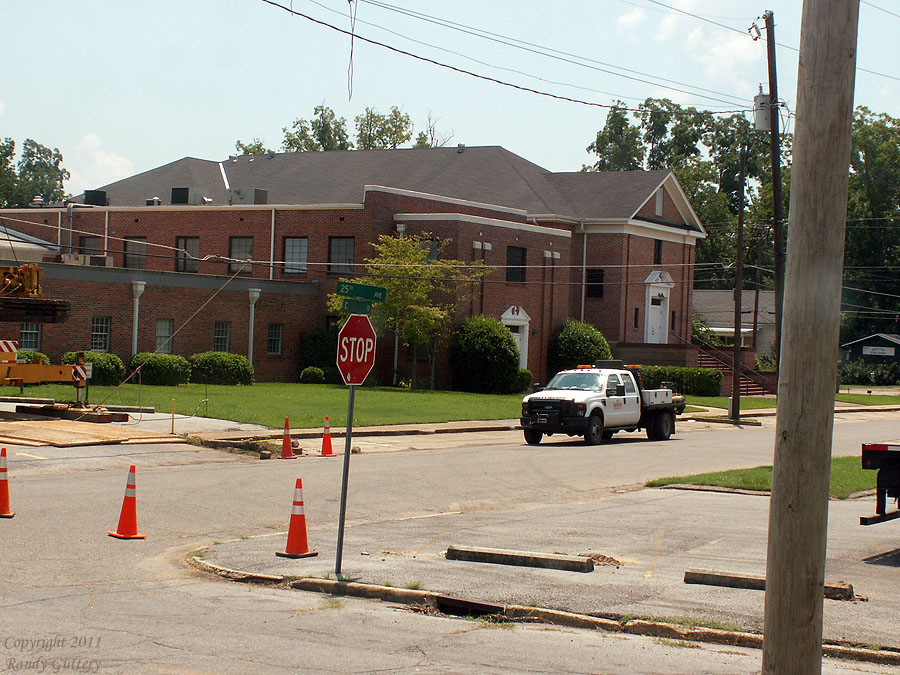 ---
Flamefest on the AM Dial!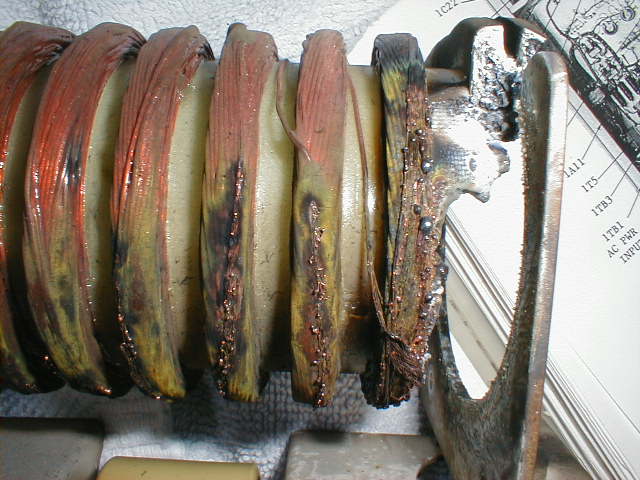 ---
MeridianFest 2011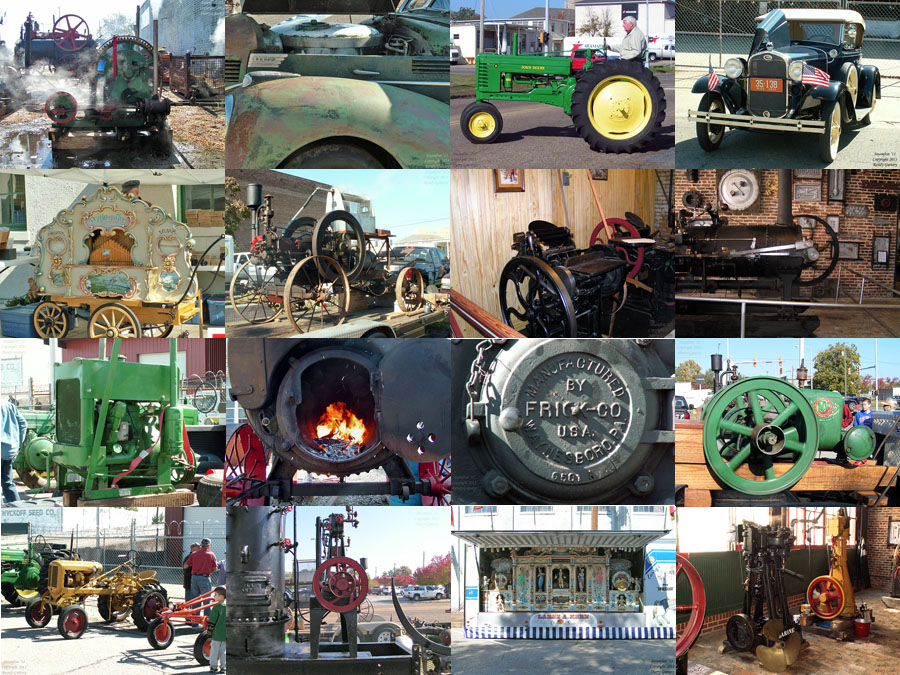 ---
---
Email: Randy and Sherry Guttery - Comcents.com
---
Links to some recommended Meridian Sites:
City of Meridian
City of Meridian's official site - Attractions page.
Visit Meridian
Lauderdale County Tourism site -
Choose the "Attractions" Link from the "Planning a Visit" menu item.
Meridian, MS
Meridian, Mississippi entry in Wiki - quick and concise information all about Meridian.
Magnolia Chapter ATOS
The Theater Organ society based in Meridian - Several pipe organs including the Robert Morton in the Temple Theater.
Links to some recommended general Sites:
100+ years history of the Submarine Tenders of the United States Navy
The "Ghost" of the Mississippi Historical Radio & Broadcast Societies Radio Museum -
Radio history from a "Mississippi perspective"...
A few old radios...
A small collection of vintage test equipment...
---

Back to Comcents.com
Glimpses of Meridian, Mississippi
Visitors:




Contents of this site are copyright © 2007, 2008, 2009, 2010 & 2011 Randy and Sherry Guttery
dba Common Cents Computers. All rights reserved